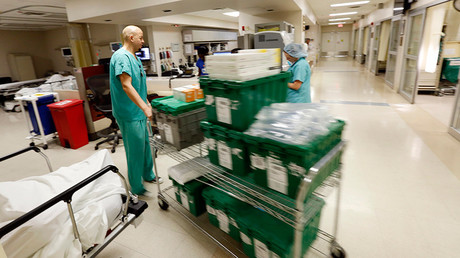 US President Donald Trump has signed an executive order allowing the purchase of health insurance across state lines, aimed at creating more choice on the marketplace and reining in the rising insurance premiums.
The new executive order will increase competition, choice and access to healthcare for millions of Americans, while costing the US government "virtually nothing," Trump said.
Introducing the president, Senator Rand Paul (R-Kentucky) called the executive order "the biggest free-market reform of healthcare in a generation."
Vice President Mike Pence called it the "critical step to lower the cost of health insurance."
DETAILS TO FOLLOW
Via RT. This piece was reprinted by RINF Alternative News with permission or license.