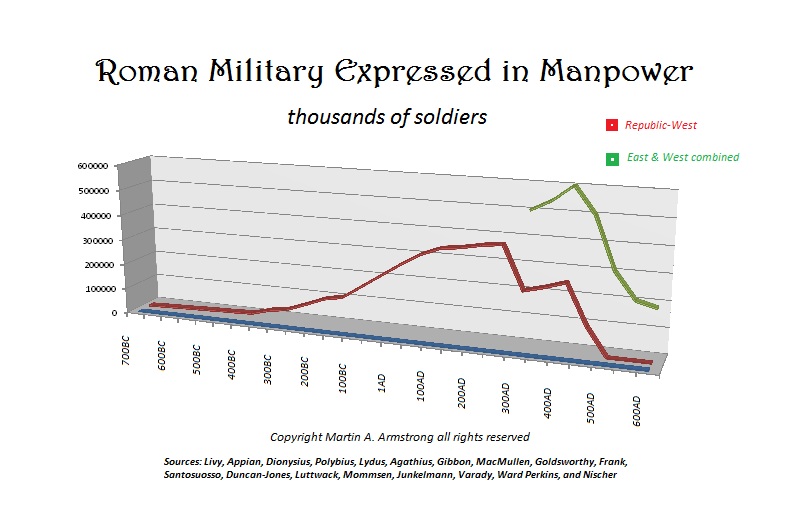 COMMENT: Mr. Armstrong; I live in Germany. I wanted to send my father €200 for Christmas. I had to prove where the money came from. It does seem as if there is a major gap between those trading the euro for big banks and the people. I left Romania for freedom. Everything that I fled from has seemed to follow me to the West. Those who cheer the rise of the euro seem oblivious to the reality on the street. We have no real government in place here since nobody won a majority. The clash between freedom and oppression is playing out in silence. I fear this will just explode all of a sudden as it did behind the Iron Curtain.
PB
REPLY: You are not alone. I have several Russian, Hungarian, and Ukrainian friends who all express the same concerns. The fact that you fled to freedom and then see the very aspects of government that made you flee in the first place have taken hold in the West is all part of the cycle. This is simply how Empires, Nations, and Citystates collapse. They are always the same – a constant search for more power to retain their control. Then it all snaps. That comes typically when a government can no longer feed its own workforce to keep the people in check.

Revolt of the Heraclii 608-610 AD of Carthage
Emperor Phocas (602-610) persecuted the Aristocrats (rich) seeking taxation causing capital to go into hiding and the VELOCITY of money to decline. His reign did more than any other to begin the process of a significant decline of the Byzantine Empire. His tyrannical treatment of wealth led to a rebellion that began in North Africa by the exarch of Carthage, Heraclius in 608AD, who had been a leading and respected general under the previous emperor Maurice Tiberius (582–602).
This tax rebellion that began in Carthage, spread throughout the provinces….