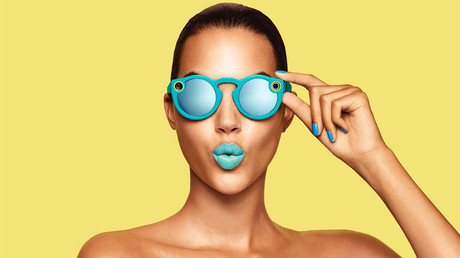 Snapchat's new video specs are going like hotcakes, showing promising signs it won't be another Google Glass-like disappointment. Yet, amid the Spectacles hype, privacy breach concerns seem to be underestimated.
It has been a full week since Snapchat-maker Snap, Inc. started selling its brand new $129 Spectacles from a vending machine – Snapbots – in Venice, California, right outside the company's headquarters.
Snapbots are the only way to buy Spectacles, and they keep moving from spot to spot. Snap is doing a great job of keeping people on the edge of their seats with an interactive map on a dedicated webpage. 
Snap's idea of video-recording glasses is not a new one. Google pioneered it with its glasses in 2013, selling for over $1,500, but they did not last long. The company discontinued its "Glass experiment" in January 2015, in part because of safety and privacy concerns.
Snap has taken a more affable approach to pricing and tried to avoid a geeky look and safety worries. However, privacy and surveillance concerns are still here.
Equipped with two internet-enabled cameras, bright fancy-looking Spectacles let its owner record 10-second videos of whatever they see right here, right now, then send it to other Snapchat accounts.
However, no one guarantees private information won't make it to social media and leak further onto the internet.
"The possibility does exist that people will use them in inappropriate ways," tech blogger David Papp wrote in his pre-release review. "If users wear them in public washrooms or capture stealth videos of careless remarks, there is the possibility of abuse. And these videos don't self-destruct. The glasses integrate with a smartphone app, and videos can be saved for later use."
Here, Spectacles-users risk turning into those, who in Google Glass times were called "Glassholes," meaning people behaving inappropriately when wearing them in public. In fact, the term was accepted by Google, and the company even had to issue guidelines on how to use its glasses. 
Spectacles? What a terrible idea. Good luck protecting your privacy. Plus you have to keep pressing the button to record longer videos.

— ZackyD (@ZackDannawi) November 17, 2016
Ferrante explained that users just don't give a second thought when they record videos and don't think about location, facial and voice recognition data that is being captured as well. Someone is bound to make a spectacle of themselves, or others.
Via RT. This piece was reprinted by RINF Alternative News with permission or license.