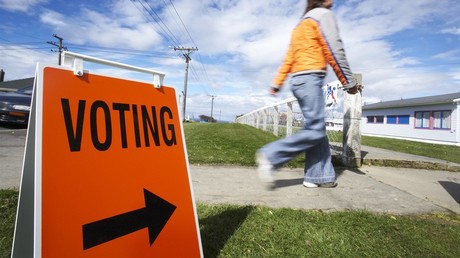 The Conservatives are readying for a snap election due to fears that the Brexit deadlock is insurmountable for Theresa May. MPs have been left wondering if a vote of no confidence is on the cards for the UK PM.
Some MPs have spoken to their local party associations, asking to be taken in again as prospective parliamentary candidates in anticipation of an election as early as this autumn.
One Tory Brexiteer told The Times that he could not see how the government could "square the circle" and come up with a solution on Britain's future trading relationship with the EU that would keep both sides of the warring party happy.
"It's becoming clear there's no compromise that will keep Remainers such as Nicky Morgan, Anna Soubry and Dominic Grieve happy as well as the likes of myself and Jacob Rees-Mogg," the MP said.
"The numbers are against us and if we face repeated defeats when the withdrawal bill returns to the Commons, the only alternative will be to kick over the table and trigger a vote of no confidence in the prime minister, which will likely lead to another general election.
READ MORE: Hard Brexit warning from Ireland as UK agrees 'fallback option' on Customs Union
"After speaking with like-minded colleagues, I have raised this with my association chairman and asked them to get on with re-adopting me as the candidate in my seat in anticipation that we could go to the polls as early as the autumn. I am even preparing my first leaflet drop for the summer."
Labour MPs are also discussing the prospect of an October poll after a Labour insider said that they have heard "two separate reports from MPs who said they had heard Conservative MPs planning for an early election."
May is already under pressure, facing a backlash over her plans to keep the UK tied to a customs union with the EU bloc after 2021, or until an alternative resolution to a hard border in Ireland can be found.
Think your friends would be interested? Share this story!
Via RT. This piece was reprinted by RINF Alternative News with permission or license.