Zero Hedge
January 11, 2019
The White House has been reaching out to political allies and conservative activist groups to discuss preparations for an ailing Supreme Court Justice Ruth Bader Ginsburg's possible death or departure from the bench, according to Politico.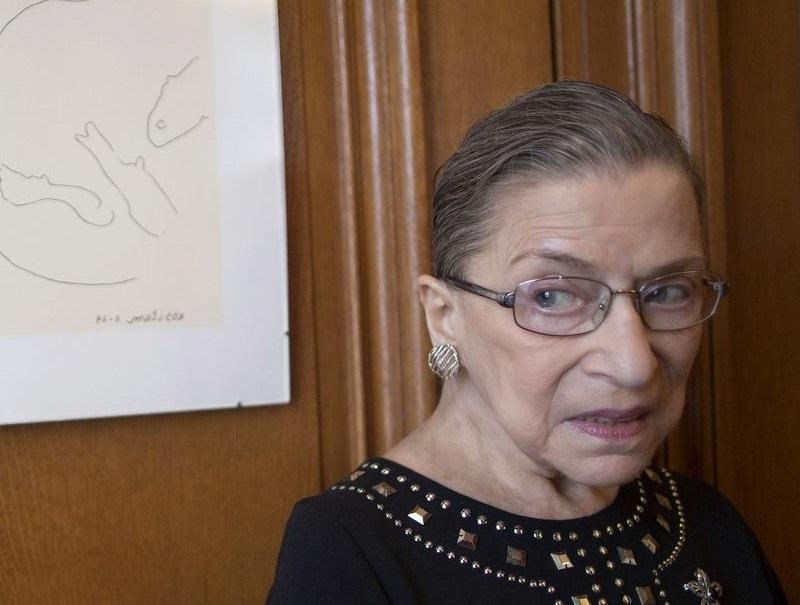 Ginsburg has been absent from Supreme Court arguments this week following the removal of two malignant cancerous growths from her left lung on Dec. 21.
The outreach began after Ginsburg, 85, on Monday missed oral arguments at the court for the first time in her 25 years on the bench. The justice, who was nominated to the court by President Bill Clinton in 1993, announced in late December that she underwent a surgical procedure to remove two cancerous growths from her lungs. -Politico
According to a source familiar with the discussions, the White House "is taking the temperature on possible short-list candidates, reaching out to key stakeholders, and just making sure that people are informed on the process. They're doing it very quietly, of course, because the idea is not to be opportunistic, but just to be prepared so we aren't caught flat-footed."
The Supreme Court announced that Ginsburg had a pulmonary lobectomy, and that there was "no evidence of any remaining disease" post surgery. That said, her absence from the bench for the first time in more than 25 years is notable. The oldest Supreme Court Justice has battled cancer twice in the past, once in 1999 and then in 2009 when she underwent surgery for pancreatic cancer – neither of which kept her away from court.
On Monday, Chief Justice John Roberts said that she was "unable to be present" but would participate in oral arguments by reading briefs, filings and a transcript of the session.
Ginsburg's departure from the Court would pave the way for Trump to nominate a third Supreme Court Justice – the most in one presidential term since Ronald…