AntoniusAquinas.com
March 1, 2019
One reason for the failure of the modern conservative and libertarian movements to scale back, in even a miniscule way, the now gargantuan US welfare/warfare state has been the misinterpretation of the US Constitution.  Many conservatives have a slavish devotion to the document, placing it on a par with the Ten Commandments and New Testament.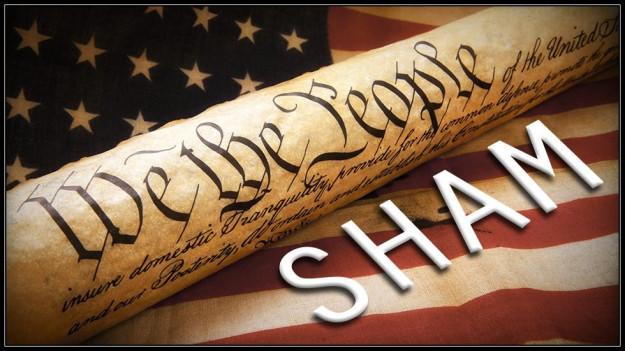 A typical misunderstanding of the Constitution's history and content appeared in this recent op-ed:
The Constitution was intended to limit 1) the power of government over the citizenry 2) the power of each branch of government and 3) the power of political/financial elites over the government and the citizenry, as the Founders recognized the intrinsic risks of an all-powerful state, an all-powerful state dominated by one branch of government and the risks of a financial elite corrupting the state to serve the interests above those of the citizenry.
The author, like so many "Constitution enthusiasts" has also been hostile to the Medieval era, denigrating its institutions and social constructs – feudalism, aristocracy, crusading – when, in fact, the Middle Ages, in many respects, were far freer with less government than the present epoch.
When the founding fathers decided to meet in Philadelphia in 1787, they did so at first to "amend" the Articles of Confederation which had guided the young country through some perilous times.  While the Articles had some defects (some libertarians even contend that they were too statist), the delegates, at first, did not want it scrapped, however, it was the "leading lights" of the convention which connived to completely do away with it.
By superior political maneuvering, the pro-Constitution forces were able to ramrod their plan through despite being in the minority.  Not only were the majority of the delegates initially against scrapping the Articles, but…