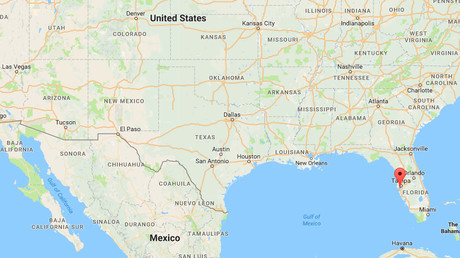 Multiple law enforcement agencies are responding to a possible hostage situation at a McDonald's in Lakeland, Florida.
It's been reported the situation developed after suspects ran into the fast food restaurant following an alleged armed carjacking.
The carjacking reportedly happened at 1608 Ladora Drive in Brandon, Hillsborough just before 7:30 a.m.
A suspect fled from deputies eastbound into Polk County. He stopped at the McDonalds on the South Frontage road and ran inside, the Sheriff's Office said, according to The Tampa Bay Times.
Although some people reportedly fled the McDonald's in Lakeland, Polk County, when the suspects entered, some employees are said to be still inside the premises.
Hillsborough County Sheriff's office are leading the investigation with assistance from other law enforcement agencies.
The sheriff's office is due to hold a press conference on the unfolding situation shortly.
Spokesperson for the sheriff's office, Larry McKinnon, said SWAT and negotiation teams are on standby and the situation is "very fluid".
Local traffic is congested and all ramps to the County Line road have been closed by Florida Highway Patrol, according to Bay News 9.
Via RT. This piece was reprinted by RINF Alternative News with permission or license.