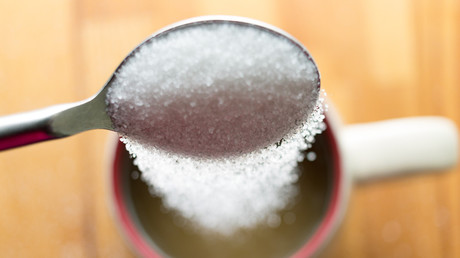 A sugar tax on drinks has come into force aiming to tackling Britain's obesity crisis, but critics have branded it "clearly useless," while others have said it's not up to the government to interfere in what people eat or drink.
As part of an anti-obesity drive, from April 6 UK shoppers will have to pay 18p (24 US cents) or 24p more a liter, depending on how much added sugar a drink contains. It prompted some global soft drink companies, such as the manufacturer of the Scottish-revered Irn Bru, to change their recipes to dodge the tax.
While the new measure has been hailed by some as an efficient way of tackling growing obesity, others are outraged. Daniel Pryor of the Adam Smith Institute think tank blasted the "paternalistic" sugar tax, saying: "Our poorly-designed, paternalistic sugary drinks tax will hurt poor people.
"Many of those hit by the sugar tax will simply substitute more expensive soft drinks for cheaper (but still sugary) alternatives, or other sugary drinks like milkshakes. Or get their serotonin fix from other goods," he said, the Sun reports.
Backbencher Jacob Rees-Mogg has previously hit out at his own party's initiative to introduce the levy, saying the tax system is "not there to tell us how to live our lives."
READ MORE: UK is fattest country in Western Europe with 63% of adults overweight & obese – OECD study
Addressing the House of Commons, the MP for North East Somerset said: "I'm not actually in favor of sugar taxes because I don't think it's the job of the government to tell me how much sugar to give to my children.
"I think that is a matter for parents to decide for themselves and the tax system should be there to raise the venue the country needs to pay its way. The tax system is not there to tell us how to live our lives."
While Tory Chancellor Joe Porter said: 
Sugar taxes haven't reduced obesity rates anywhere in the world. It is illogical, nanny state, counter productive & will hurt the poorest the most, whilst having no impact on the rich. The only people who want this #sugartax are a few dozen health campaigners & a celebrity chef. pic.twitter.com/sdZobb3yKw

— Cllr Joe Porter 🇬🇧 (@cllrjoeporter) April 6, 2018
Via RT. This piece was reprinted by RINF Alternative News with permission or license.