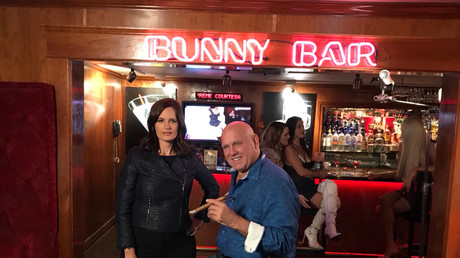 Dennis Hof, owner of several legal brothels in Nevada, has defeated three-term lawmaker James Oscarson in the Republican primary, bringing the renowned pimp one step closer to a seat in the State Assembly.
Hof bagged 43 percent of the vote on Tuesday, while Oscarson took 36 percent. A third candidate took 21 percent.
Hof is the owner of the Moonlite Bunny Ranch, and was the star of the HBO series 'Cathouse'. His political campaign was launched to counter efforts from state officials to shut down brothels in two Nevada counties, Nye and Lyon, where he operates six legal brothels.
In November, voters in Lyon county will have their say on whether prostitution should be banned. Hof said that the anti-brothel efforts are "driven by moral crusaders," and that Nevada was built on "gaming, liquor, girls and mining."
The smut svengali, who once wrote a book called 'The Art of the Pimp', previously went up against Oscarson as a Libertarian in 2016, in a race that saw Oscarson win with 60 percent of the vote.
This time, Hof sought to model his campaign around Donald Trump's, calling himself 'The Trump of Pahrump', referencing his hometown. Hof campaigned alongside Roger Stone, a former political adviser to Trump, and blasted his opponent in a regular newsletter titled 'The Hofington Post', dubbing him "The Big Selloutski."
"It's all because Donald Trump was the Christopher Columbus for me," Hof told the Associated Press in a phone call after his win. "He found the way and I jumped on it."
Hof faces Democrat Lesia Romanov in this November's midterm election. In his district, which voted more than two-to-one for Trump in 2016, he's highly likely to win the seat.
Via RT. This piece was reprinted by RINF Alternative News with permission or license.