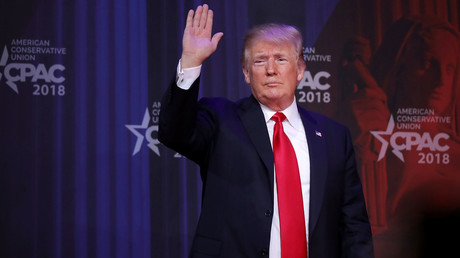 Special counsel Robert Mueller will conclude his probe into claims US President Donald Trump obstructed the Russia investigation by the beginning of September, according to the president's personal attorney Rudolph Giuliani.
Giuliani told the New York Times that Mueller shared a copy of his timeline as both sides continue to negotiate the terms of a possible interview between Trump and the special counsel. The attorney, and former mayor of New York, said he feared a delay in wrapping up the investigation would cast a cloud over the midterm elections in November.
"You don't want another repeat of the 2016 election where you get contrary reports at the end and you don't know how it affected the election," Mr. Giuliani told the paper.
DETAILS TO FOLLOW
Via RT. This piece was reprinted by RINF Alternative News with permission or license.