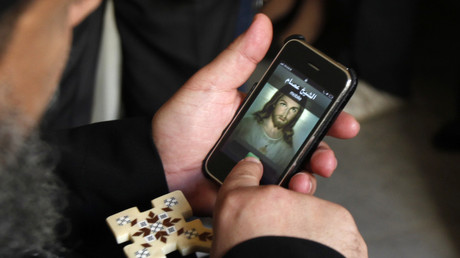 A man running to become the next mayor of Key West took a phone call from 'God' on stage before launching himself into a debate with rival candidates.
Sloan Bashinsky had just taken the mic to introduce himself to the audience at a candidate forum on Monday night when he claimed he was getting a phone call. Pulling a phone from his pocket, he answered: "Hello? What? God?"
After speaking to God about cuts to nonprofit funding for a minute, he hung up and proceeded to continue the debate without further reference to the call. "I'm the guy that's going to see things talk and talk about things no-one else really wants to talk about," he said after ringing off.
Someone off stage asked if they could have the number, and the room laughed heartily.
A Facebook live of the debate shared by FL Keys News reporter Gwen Filosa captured Bashinsky taking the call at 6:20 minutes into the video.
Bashinsky, who was once homeless, has a law degree and is one of seven candidates running for mayor on the Florida island.
He has twice previously run – unsuccessfully – for the post, and says his campaigns were launched by divine decree. "I have said every time I ran, I ran because God told me to run," he said later Monday. "This is known to everybody. I think anyone who wants this job is insane."
Like this story? Share it with a friend!
Via RT. This piece was reprinted by RINF Alternative News with permission or license.