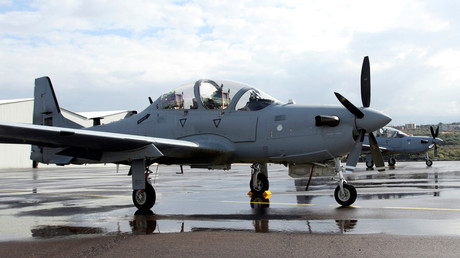 A US Air Force light attack plane crashed Friday over a bombing range in New Mexico. One pilot was injured, while the condition of the second one was not disclosed.
An A-29 Super Tucano aircraft crashed over the Red Rio Bombing Range, located some 105 kilometers north of the Holloman Air Force Base in New Mexico, the 49th Wing said in a statement.
One aircrew member sustained minor injuries and was airlifted to a local hospital, the statement said. Information on the second pilot "will be released when it is available," it added.
The crashed A-29 was taking part in training as part of the Holloman base's Light Attack Experiment, a program aimed at creating a fleet of new lightweight attack aircraft. The Air Force is considering the A-29 Super Tucano and the AT-6 Wolverine as the candidates. The base in New Mexico is used for demonstration flights, which started in May, Military.com said.
Via RT. This piece was reprinted by RINF Alternative News with permission or license.