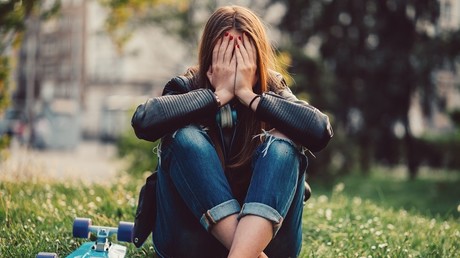 Students at Leeds University have turned into such sensitive and fragile creatures that lecturers have been cautioned against using caps or anything that sounds like a command in case they freak out and fail their studies.
A memo has been issued, telling professors at Leeds Trinity School of Journalism to shun anything that the poor kids may interpret as constituting even a hint of criticism (the much-revered uni practice of constructive feedback seems to have gone down the drain).
That includes steering well away from using capital letters when setting assignments, in case they end up intimidating the snowflakes.
However, what appears to be the uni's farewell to constructive criticism doesn't stop there. Teachers (or at this point perhaps one should call them babysitters?) should also stop telling their classes what they should avoid doing to improve their performance. The word "don't" is apparently too intimidating.
While for some uni kids, even being told what to do can be too much to handle. Maybe it's best if teachers just keep silent, to be on the safe side.
To top it all off, staff were also told to be "explicit about any inexplicitness," flagging how students will otherwise go all the way to discussing subjects among themselves. And how exactly is that so terrible?
The document, seen by the British tabloid the Daily Express, reads: "Despite our best attempts to explain assessment tasks, any lack of clarity can generate anxiety and even discourage students from attempting the assessment at all."
READ MORE: Barking mad? 'Snowflake' pets set for own cannabis food to treat anxiety
So, dear teachers, forget all that talk about students having to grow to be critical thinkers. Just like in kindergarten, tell them to take out their aprons and sit down so you can spell it all out for them.
"We have some excellent students but it's a constant battle against a system that wants to treat them like little kids. We are not doing our students any favors with this kind of nonsense," one of lecturers told the Daily Express.
The memo prompted people to take to social media to slam the so-called snowflake generation and the surrounding institutions bowing to their every whim.
Thank God I live in the States. How do you go from being one of the most dominant empires in the world to being frightened by letters? 😂😂😂

— John Yacks (@underboss7685) November 19, 2018
We're not banning using them but it's best practice not to use them.
PA-THE-TIC.

— Anthony Sherriff (@sherria48) November 19, 2018
The university claims they haven't exactly banned teachers from using specific feedback staples. They just stressed it is "good practice" to refrain from doing so in case the poor students are slapped down even before stepping into the big bad world.
In response to today's comments in the media which allege we have banned capital letters (we haven't!), we're really proud of our approach to teaching and learning at Leeds Trinity.

Here's why: pic.twitter.com/yGXh9JABNK

— Leeds Trinity Uni (@LeedsTrinity) November 19, 2018
News of the memo for the Leeds' professors comes after the University of Manchester's student union banned clapping amid concerns that it would cause anxiety, and in a bid to improve accessibility for people with disabilities. Applauding was replaced with so-called silent "jazz hands."
If you like this story, share it with a friend!
Via RT. This piece was reprinted by RINF Alternative News with permission or license.