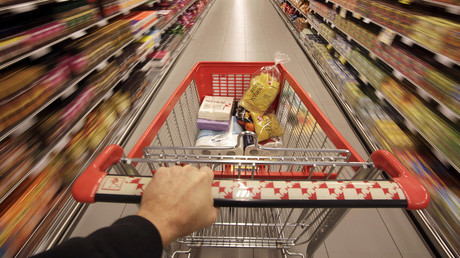 An Arizona state representative is facing three felony charges related to fraudulent use of the food stamp program. This comes just months after she voted against a bill that would have given the Arizona Department of Economic Security anti-fraud tools.
An indictment unsealed on Monday revealed that state Representative Cecilia Velasquez (D-Litchfield Park) is facing felony charges of unlawful use of food stamps, fraudulent schemes and practices and theft. She withdrew her candidacy from the 2016 election after she was indicted in May, the New York Daily News reported.
Over the course of two years from 2013 to 2015, Velasquez claimed $1,726 in food stamps she was not entitled to, the indictment said. Her arrest was the culmination of an investigation that began in November 2014, Arizona Department of Economic Security Director Tim Jeffries said in a statement on Wednesday.
Velasquez is accused of providing a false address, allowing her food stamp card to be used improperly by others and falsely claiming two independents who were not actually living with her. She defended herself on Twitter, calling the indictment a "political witch hunt."
I have done nothing wrong! This is a political witch hunt. I'm confident that justice WILL prevail once all the facts are known!

— Ceci Velasquez (@cecivelasquez_) June 22, 2016
However, some are questioning her motives for voting against a bill that would have given the Arizona Department of Economic Security stronger anti-fraud tools.
Even though Velasquez will not be running for reelection, she may be forced to resign early. The Phoenix New Times reported that she was not found to even be living in Litchfield Park but instead in Laveen, Arizona.
Velasquez's arraignment is scheduled for July 5th.
Via RT. This piece was reprinted by RINF Alternative News with permission or license.