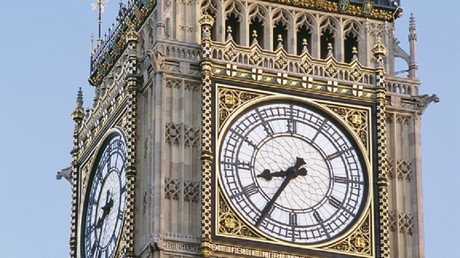 Commons Speaker John Bercow is being urged to accept an investigation into his alleged misconduct in Parliament, after being hit with bullying allegations and being compared to disgraced film director Harvey Weinstein.
Vice-chairman of the Conservative Party, MP Paul Scully, called on Bercow to be "upfront" and subject himself to an inquiry.
Speaking to BBC Radio 4's Westminster Hour, Scully backed calls for the Speaker to be taken to task saying: "These are serious allegations and rather than necessarily just trying to close them down, [Bercow should] be open, be up front and say 'OK, fine, investigate and see what you find.'"
When asked if Bercow should be probed by retired judge Dame Laura Cox, who is set to investigate how parliament responds to staff abuse, Scully said: "At the end of the day he is an MP as well so why not?"
Bercow is facing multiple accusations of misconduct. Angus Sinclair, his former chief of staff, said he had been forced to resign after being intimidated by Bercow. While David Leakey, a former Black Rod, gave a detailed account of what he branded "intolerable" rudeness which made Bercow's position as speaker untenable.
Leakey compared Bercow – who has been the Commons speaker for nine years and whose third term is due to end on June 22 – to disgraced Hollywood film producer Harvey Weinstein, whose reputation has been mired by widespread accusations of sexual misconduct.
READ MORE: 'Bercow terrified lots of people': Commons speaker likened to Harvey Weinstein
"John Bercow is not an altogether bad Speaker. But then Harvey Weinstein is not an altogether bad film mogul," Leakey told LBC Radio this weekend, as cited by The Daily Mail. "He ran a fantastic film studio but he stepped over the line and had to stand down. There needs to be checks and balances for people in public office. There can't be one rule for others but not for Mr Bercow."
Bercow has vehemently and consistently denied denies claims of bullying or misconduct and has said he intends to "keep buggering on."
If you like this story, share it with a friend!
Via RT. This piece was reprinted by RINF Alternative News with permission or license.