The fight for bans on single-use plastic grocery bags is the plastic straw in the Pacific gyres
It was a heck of a thing – a hundred people at the Newport City Council at 6 pm most of whom wanted to talk about the proposed single-use plastic bag (grocery) ban that is an ordinance largely led by citizens, and members of the Surfrider organization. Interestingly, the Newport voters five years ago were asked in a vote to decide whether a plastic bag ban was what they wanted.
A minority of citizens brought that up – how very few of the registered voters voted in 2014, and the vote against a plastic bag ban was barely a feather's weight on the scale of pro to vote it down versus pro to vote for it. One of the city council members repeated that he was afraid of voting tonight on the ban because he wanted the citizens (less than 1/3 of registered voters last go around voted) to have a crack at it again, to vote again on the measure. He somehow thought that a council voting up and down on the ordinance stunk of overreach.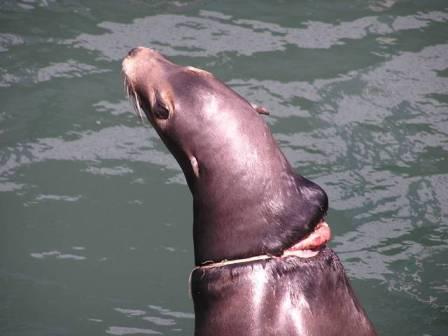 Ahh, the vagaries of representative and participatory democracy. I have to put the word "democracy" into big bold quotation marks. Here's one issue tied to that – first, the very people who will see the effects of more and more plastic in the gullets of birds and around the necks of seals and in the bellies of baleen and toothed whales are the very ones who are learning concurrently the tools of research and expressing their voices at a…