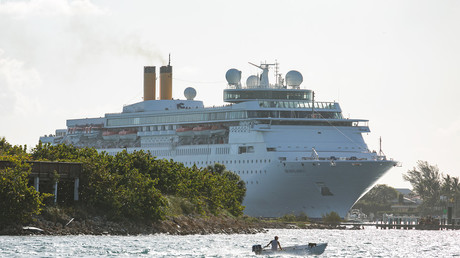 In yet another administrative mishap, the Home Office has again had to apologize after threatening to deport a man who has never left the UK to Uganda. Kyle Herbert told RT he thought it was a joke.
Herbert from Shrewsbury had been working as a fast-food employee when he received letters from the Home Office saying he had no right to be in the country and was ordered to leave or face imprisonment followed by forced removal.
He told RT UK that he has never left the country and had initially dismissed the demands as a joke. "I thought it was a joke at first," he said, only realizing the gravity of the situation when his employers too received letters mentioning his newfound immigration status. Companies found to be employing those working illegally can be fined £20,000 ($27,150). The mishap caused Herbert to be suspended for two weeks without pay.
While the incident occurred two years ago, the Home Office has only now come out publicly about what they referred to as a "glitch," in part due to the ongoing media coverage of the Windrush scandal. While Herbert initially also regarded the incident as a "mishap," he said that as the years have gone by, the Home Office has made the same mistakes constantly, "not just to English citizens, but people who have lived here for a long time."
He added: "Theresa May said the other day about 'We're only targeting illegal immigrants,' but yet I've been targeted as a British citizen."
Now working as a plasterer, Herbert has no immediate plans to leave the UK.
Like this story? Share it with a friend!
Via RT. This piece was reprinted by RINF Alternative News with permission or license.