Zero Hedge
January 12, 2019
After House Democrats pushed through a series of spending bills in a doomed attempt to end the shutdown (or at least crystallize their virtue-signaling in the Congressional record), the Senate decided to adjourn for the weekend on Friday without taking up debate on any of the bills (which had approximately zero chance of passing the upper chamber and being signed into law by the president), virtually guaranteeing that the partial government shutdown that is currently in its 21st day will surpass a shutdown that ended in December 1995 to become the longest in American history.
The Senate just adjourned til Monday, ensuring this will be the longest U.S. government shutdown in history

— Manu Raju (@mkraju) January 11, 2019
The shutdown is the third since the dawn of the Trump administration, but while the earlier shutdowns lasted for days or hours, this one has dragged on for three weeks already. And with Democrats refusing to accede to Trump's demands for $5.7 billion in border wall funding, it's possible that it could persist until Trump decides to declare a national emergency to begin construction on the border wall.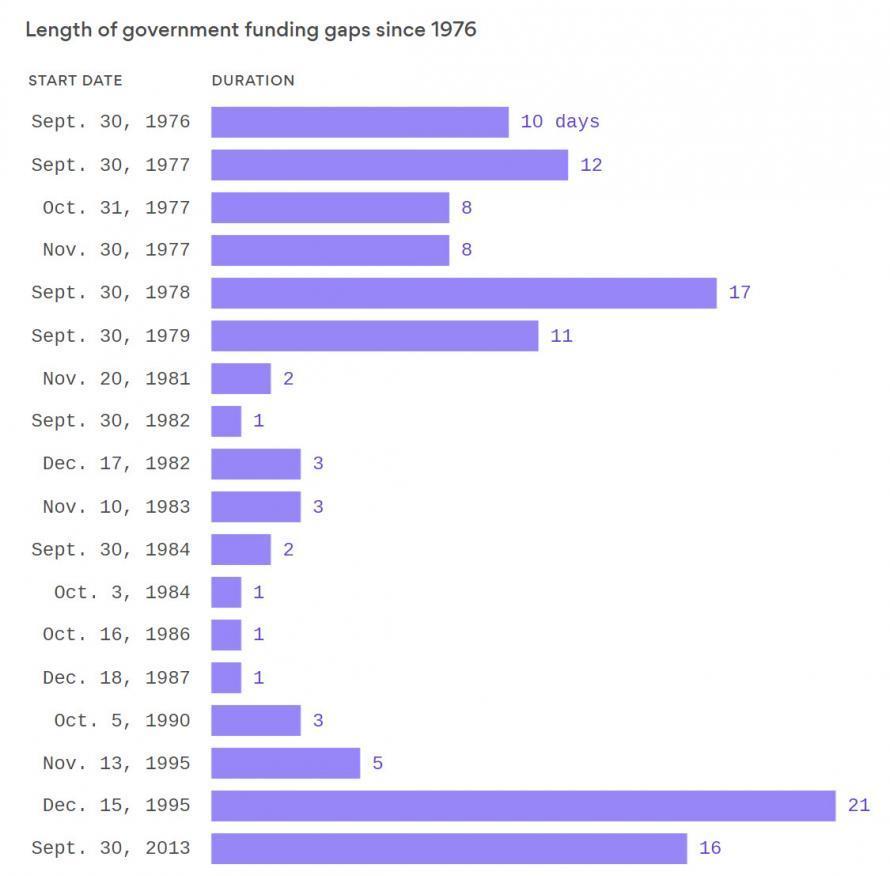 Roughly 800,000 federal workers have either been furloughed or are working without pay and have now missed a round of paychecks that were supposed to go out on Friday. Congress has passed a bill to guarantee back pay to all federal workers affected by the shutdown, and it's awaiting a signature from the president.
But that won't stop hundreds of thousands of workers from missing rent or mortgage payments, or falling behind on their bills or foregoing groceries.
After struggling on for weeks, the TSA said Friday that it would begin limiting security checkpoints at airports around the country, with Miami International Airport preparing to close an entire concourse. A union representing TSA employees has filed a lawsuit arguing that…