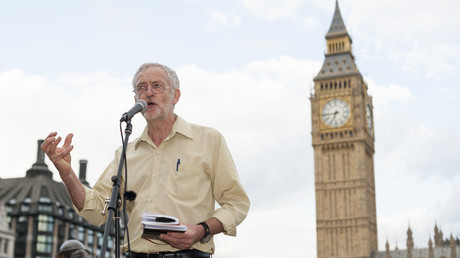 Windrush has been the scandal on everybody's lips – but one MP called out the Tory's hostile immigration policy from the beginning. Old footage of Jeremy Corbyn has surfaced, in which he sticks up for the Windrush generation.
"Had there not been migration from the Caribbean, South Asia, Ireland, Central Africa and many other parts of the world into this country over the past 50 years or so, what kind of health service would we have? What kind of education system would we have?" the Labour MP said.
"What kind of industrial base would we have? What kind of society would we be? Would London have been the multicultural capital of the world hosting the Olympics? I think not.
"We would be a much poorer, much less relevant society and a much less relevant country. We need to think about the contribution that has been made and respect people for it," he added.
In the 2013 footage, Corbyn can be seen arguing the human side of the Windrush scandal. "Every case is a human story, and every human story has its ups and downs, its triumphs and tragedies," he said. "Instead we have dog-whistle politics, the mantras being that every immigrant is an illegal immigrant who must somehow be condemned and that immigration is the cause of all the problems in our society."
Think your friends would be interested? Share this story!
Via RT. This piece was reprinted by RINF Alternative News with permission or license.