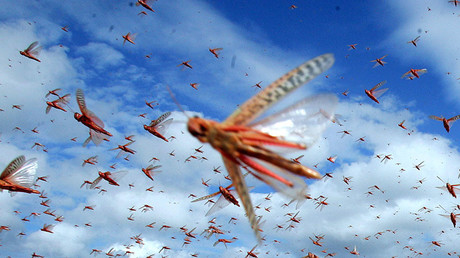 Britain's Ministry of Defence (MoD) has launched a competition to see who can come up with the best way to develop drone swarms which could be controlled by a lone operator.
The 'Many drones make light work' challenge will see firms and drone experts compete for grants to develop the first generation of Unmanned Air System (UAS) swarms for use in combat zones.
The MoD wants a highly adaptable system which can be used for a range of tasks from surveillance to swarming enemy convoys.
£3 million in taxpayers money is available to be shared between the winners of the competition, which is being fronted by the Centre for Defence Enterprise (CDE) and the Defence Science and Technology Laboratory (DSTL).
"Ultimately, we want more than 10 UAS to operate in a co-ordinated and closely coupled way to achieve military effect across the electromagnetic (EM) spectrum (in other words ranging from visible frequencies through to low frequency radio waves), in a contested environment, and all managed by a single operator," the competition criteria states.
The drones must weigh between two kilograms (4.4 pounds) and 20 kilograms. The technology is widely seen as the future of unmanned warfare.
The idea of drone swarms in a maritime environment is already on the security agenda with concerns raised over how such developments may render the UK's Trident nuclear submarines obsolete.
In December 2015, Paul Ingram of the British American Security Information Council (BASIC) told the Independent that a combination of advanced satellite technology and the revolution in underwater drones would make the oceans transparent and could render nuclear-armed submarines irrelevant.
"With satellite surveillance able to look further and further into the water, coupled with the possibility of 'swarming' underwater drones which are likely to become cheaper and cheaper to produce, it raises serious questions about the wisdom of putting all your nuclear weapons on board a submarine," he said.
"The only purpose for doing that, it is claimed, is to make them hard to detect, which could well be impossible to achieve by the time the new Trident program is launched."
The Trident Successor program is being championed by the Tory government and many in Labour as key the UK's future security. Official estimates put the cost of renewal at £31 billion, while campaigners say the final bill will be closer to £205 billion.
Via RT. This piece was reprinted by RINF Alternative News with permission or license.