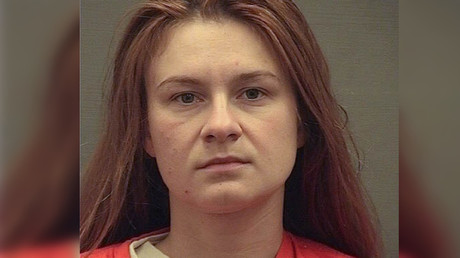 Maria Butina, a Russian national detained in the US and accused of failing to register as a foreign lobbyist under the Foreign Agents Registration Act (FARA), appears to have reached a deal with prosecutors.
The documents, entered on Monday, request that a federal judge schedule a hearing this week so Butina can change her not guilty plea she entered in July. There is still no indication what Butina intends to plead guilty to.
Butina's accusations stem from her rubbing shoulders with Republican operatives and gun-rights advocates in the US. Prosecutors initially attempted to paint Butina as a cold-blooded seductress who traded sex for influence in the corridors of power, but later retracted these more salacious allegations.
Butina denies the charges, and the Russian government has complained about her detention to the US State Department. As for her motivation for entering a guilty plea after denying the charges for so long, Butina's father told Russian newspaper Izvestiya last week that his daughter was running out of money to pay her legal team.
Despite the apparent financial woes, Valery Butin insisted that his daughter would not "resort to striking any plea agreement which will make her plead guilty for the crimes she had not committed."
DETAILS TO FOLLOW
Via RT. This piece was reprinted by RINF Alternative News with permission or license.