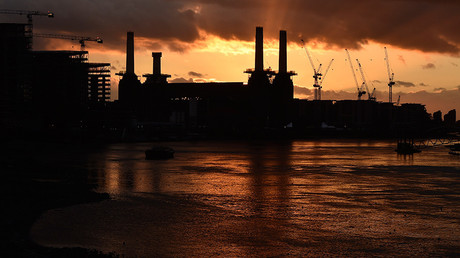 For the first time since coal-fired electricity began during the Industrial Revolution, Britain has gone a full working day without needing King Coal to power its electricity grid.
Solid overall wind, nuclear and gas production, in combination with particularly low demand after the Easter holidays were the key factors that led to the "watershed moment."
"To have the first working day without coal since the start of the industrial revolution is a watershed moment in how our energy system is changing," said Cordi O'Hara, director of UK system operator at National Grid, as cited by the Financial Times.
Just two years ago, coal accounted for 23 percent of Britain's electricity mix but that has now dropped to a mere 9 percent. Solar has now overtaken coal, at 10 percent, with biomass energy accounting for six percent of the energy mix.
Overall, gas still provides the lion's share of Britain's energy, making up roughly 47 percent of the total power generated. Tied in second place are wind and nuclear energy that each boast 18 percent of the UK's total power production.
While it may be some time before the feat is replicated, environmentalist groups have welcomed the news saying it shifts the energy mix towards a more sustainable, green energy future.
In 2016, wind eclipsed coal electricity production in Britain according to analysis by Carbon Brief.
The UK is aiming to cut greenhouse gas levels as set in 1990 by 80 percent before the year 2050.
Following the Paris climate talks in 2015, the British government also agreed to phase out coal-fired electricity production altogether by the year 2052.
In the aftermath of two coal plant closures in March of last year, Scotland's energy grid is already coal free, reports the FT.
Via RT. This piece was reprinted by RINF Alternative News with permission or license.