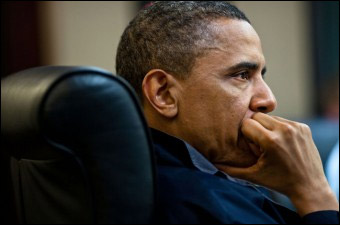 Strategy may include embarrassing White House
Jerome Corsi
World Net Daily
August 26, 2013
The evidence is mounting that the military government currently ruling Egypt has decided to embarrass the Obama administration as part of a strategy to suppress Muslim Brotherhood activity in Egypt.
Last week, WND reported that Tehani al-Gebali, the vice president of the Supreme Constitutional Court of Egypt, gave a speech and participated in an interview broadcast on Egyptian television that identified Malik Obama, the Kenyan half-brother of President Obama, as "a major architect" managing investments for the Muslim Brotherhood in Egypt.
In the speech, Gebali said she would like "open files" to expose nations like the United States that are resisting the current military-controlled government of Egypt by continuing to support "terrorist" groups such as the Muslim Brotherhood.
"The Egyptian people are astounded," wrote Coptic Egyptian author Michael Armanious in an article titled "Egyptians Bewildered Over Support for the Muslim Brotherhood," published by the Gatestone Institute International Policy Council. "They simply do not understand the Obama Administration's efforts to bring the Muslim Brotherhood back to power."
Armanious puzzled over why the Obama administration supported the Muslim Brotherhood when the result of the "Arab Spring" was to oust Egyptian President Hosni Mubarak and elect Muslim Brotherhood-backed Mohamed Morsi as president June 30, 2012.
This article was posted: Monday, August 26, 2013 at 12:39 pm
Tags: foreign affairs, war
---
---
---
---
<!– this is where we need to show the related articles
–>
Republished from: Infowars