A Liberal Democrat MP has been condemned by his own party for his "use of unacceptable language" in criticising Israel's treatment of Palestinians on the same day as pledging his commitment to Holocaust Memorial Day.
In a statement on his website, Bradford East MP David Ward said he had signed a Book of Commitment in the House of Commons "honouring those who died during the Holocaust."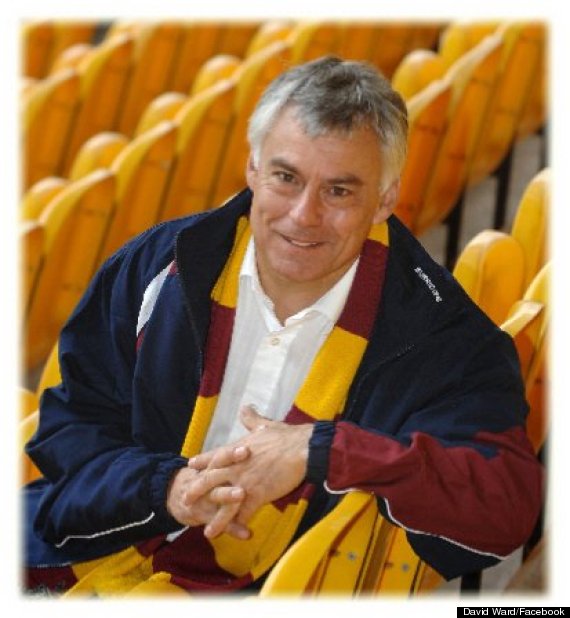 David Ward is Lib Dem MP for Bradford East
In the same statement, which has since been taken down, he commented:
"Having visited Auschwitz twice — once with my family and once with local schools — I am saddened that the Jews, who suffered unbelievable levels of persecution during the Holocaust, could within a few years of liberation from the death camps be inflicting atrocities on Palestinians in the new State of Israel and continue to do so on a daily basis in the West Bank and Gaza."
A Lib Dem spokesman told the BBC the remarks, which come ahead of Sunday's Holocaust Memorial Day, were a matter of "deep regret".
He said: "This is a matter we take extremely seriously. The Liberal Democrats deeply regret and condemn the statement issued by David Ward and his use of language which is unacceptable."
Around six million Jews were gassed, starved and shot dead throughout the Holocaust.
While the Jewish Chronicle said Ward had "compared modern Israel to the Nazi regime", blogger Mark Valladares at the Liberal Democrat Voice welcomed "his attempt to demonstrate some respect towards both sides in this seemingly never-ending dispute."
He writes: "As usual, in any matter related to the Israel/ Palestine debate, elements of the pro-Israel lobby, or troublemakers… have chosen to interpret these remarks as being a direct comparison of the holocaust with modern events in Gaza and the West Bank.
"If you're minded to do so, you probably will. On the other hand, if you lean towards a pro-Palestinian position, you might welcome any recognition by a politician that the Israeli government is behaving in an unacceptable manner.
"For me, David's words act as a reminder that some pretty dreadful wrongs have been committed against both sides, and suggest that past events should influence future behaviour."
Karen Pollock, the chief executive of the Holocaust Educational Trust told the Jewish Chronicle Ward had "abused the memory" of the victims of the Nazis.
She said: "I am deeply saddened that at this sombre time, when we remember those who were murdered by the Nazis, Mr Ward has deliberately abused the memory of the Holocaust causing deep pain and offence.
"These comments are sickening and unacceptable and have no place in British politics."
The incident is already drawing comparions to Baroness Jenny Tonge, who resigned the Lib Dem whip in the House of Lords in February last year, after refusing to apologise for claiming Israel would not "last forever".
The Liberal Democrat peer, who once said she would consider becoming a suicide bomber if she were Palestinian, was roundly criticised for the remarks.
Speaking at an event at Middlesex University, Baroness Tonge said Israel would one day lose the support of the United States and would then "reap what they have sown".
"Beware Israel," she said. "Israel is not going to be there forever in its present performance. One day the United States of America will get sick of giving £70 billion a year to Israel."
Huffington Post UK has sought comment from Ward's office.